Fixtures & Fittings
Standard Warranty
In accordance with the Pemberton Park & Leisure Homes standard warranty, all appliances, fixtures, fixings, and components are provided with a 12-month warranty, covering installation errors, defects, and manufacturing faults, unless otherwise specified below.
The Pemberton warranty encompasses a wide range of items, such as sockets, wiring, lights, baths, shower trays, bath/shower screens, internal doors, door casings, skirting boards, architraves, plumbing pipes and connectors, taps (including mixers/valves), wallpaper, wallboards, furniture (both fitted and freestanding), dining chairs, stools, and soft furnishings.
The following items have a 2 year warranty against installation errors, defects and manufacturing faults:-
Integrated appliances
Gas boilers
Upholstery items (fabrics are covered for 12 months)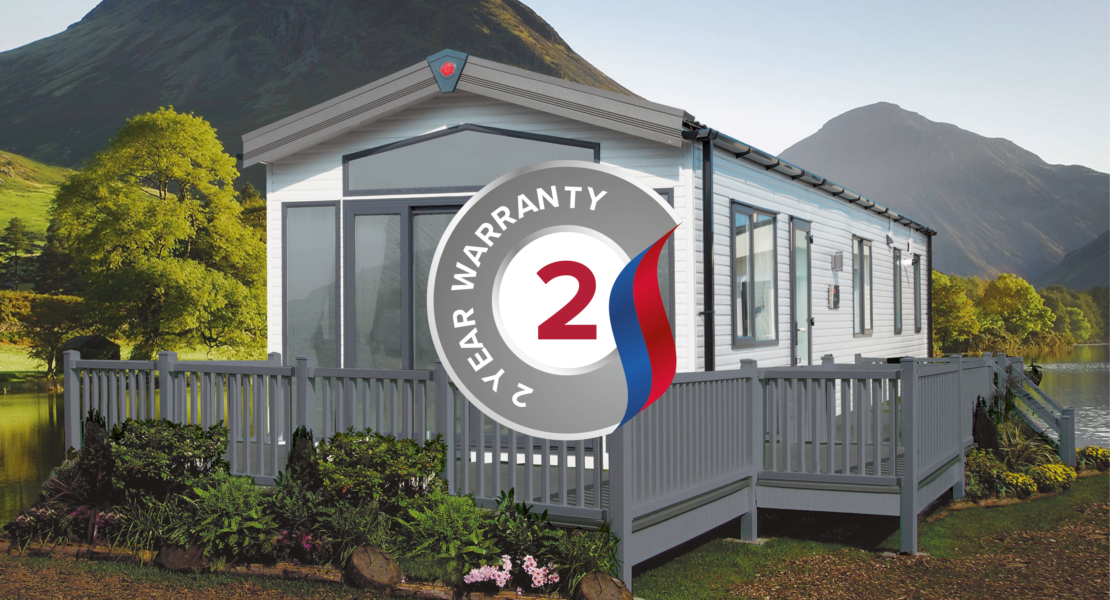 At no extra cost
Extended Warranty
The extended Pemberton warranty serves as an additional assurance to the purchaser (or hirer under a hire purchase contract), without impacting their statutory rights under the Sale of Goods Act. It provides coverage for the initial three years of ownership and presents the following advantages:
3 Year Warranty – External Cladding*
5 Year Warranty – Roof, Wall Structure, Floorboards, Windows, and External Doors**
10 Year Warranty – Fully galvanised chassis carries a 10-year anti-corrosion warranty***, Pre-galvanised chassis is covered by a 10-year structural warranty***
Goldshield
Residential Park Home Warranty
Pemberton Park & Leisure Homes are pleased to announce that in addition to the Pemberton warranty, they are also a part of the Goldshield Warranty scheme.
The Goldshield 10-year warranty is exclusively designed for park home owners and is offered and managed by both the manufacturers and the NCC, the trade body representing the industry.
Goldshield maintains an independent financial reserve, funded by member park home manufacturers, to guarantee comprehensive structural coverage for homes registered under the warranty for a duration of 10 years. These exceptional benefits are provided in conjunction with and in addition to the legal rights afforded to purchasers.
The Pemberton Warranty T&Cs
* Excludes genuine timber cladding this has 12 months guarantee and must be restained once per year.
** Excludes handles, hinges, letter plates/boxes, locks and keys which are guaranteed for 12 months.
*** Excludes paint finish, wheels/tyres, hitch/steadies which are guaranteed for 12 months. Chassis require yearly inspection and maintenance.
In all cases – All warranties start from the earlier of date of sale to the retail customer or 12 months from date of dispatch to the park, and is not transferrable to the 2nd owner. All post delivery inspections (PDI's) must be completed within 72 hours of the home being delivered to park, or assembled on park by Pemberton Park & Leisure Homes in the case of Twin unit lodges. Any claims for damages and shortages will be rejected if reported outside of the 72 hours. Transport damage will not be considered as warranty. Further Terms and Conditions are stated in our Owner Handbook.
What you said
Maureen Easton
29 December 2022
MY PEMBERTON MYSTIQUE IS NOW '''' 15 YEARS OLD ''''' AND STILL AS GOOD AS NEW.....NEVER HAD A SINGLE PROBLEM APART FROM A REPLACEMENT PART TO THE BOILER...''' love it '' Thank you = PEMBERTON,,,.
David Patchett
19 December 2022
I have owned a Pemberton Static caravan for 10 years. It is the best caravan I have ever had and dispite its age it is as good as new.
Ian Sinker
9 December 2022
We are the proud owners of a Pemberton Arrondale having previously owned a Pemberton Rivington. The quality of the build, finish and décor etc. is great and sets their models apart from other makers. f we were to upgrade again we would need a lot of persuading to move away from a Pemberton model.
Nigel Moll
9 December 2022
I bought a Pemberton Marlow this year and it's absolutely wonderful in every way. The accommodation is spacious, the layout brilliant and the quality of the fixtures and fittings superb. The master bedroom is everything you could ask for, the kitchen fully equipped and the lounge a perfect place to relax, whether it's watching the sunset through the patio doors or the TV in front of the fire. Add to that central heating, full insulation and a great bathroom and it's ideal in every way.
Neil Blackburn
8 December 2022
This year we replaced our eighteen year old Park Lane with a new 3 bed Marlow. The service and attention we received from Rose at Pemerton and Olan at Olan and Son was nothing short of superb. From planning the model we required through to delivery was top notch. As for the mobile itself, "you pay your money and you get what you get" - this is a wonderful holiday home and with the residential spec could easily be used throughout the year. The fittings and general construction remain as high as the original Park Lane we had. Thank you Olan & Rose
Sue Harvey
7 December 2022
Love our Pemberton Langton, a real home from home!