Irrespective of whether you are a first-time buyer or an experienced static home owner, purchasing a new static home can often appear daunting. However, at Pemberton Park & Leisure Homes, we are dedicated to providing you with valuable assistance throughout the entire buying process.
Our comprehensive buyer's guide serves as a roadmap, enabling you to navigate each stage with confidence. Furthermore, our knowledgeable team stands ready to address any inquiries or concerns you may have, ensuring a smooth and informed experience.
Which is the right home for you?
Static Home, Lodge or Park Home
The mobile home has come a long way since its humble beginnings as the 'cara-bung' in the 1930s, and with its evolution, the terminology used to describe these homes has also evolved. As you explore parks or browse online, you may encounter various terms such as holiday lodge, park home, holiday home, residential lodge, static caravan, and luxury lodge, to name a few.
We understand that this abundance of terms can be overwhelming or confusing, which is why at Pemberton Park & Leisure Homes, we strive to provide clarity. We have made an effort to explain the different options available to you, ensuring that you can make informed decisions with confidence. Our aim is to assist you in navigating the diverse landscape of mobile homes, enabling you to find the perfect fit for your needs.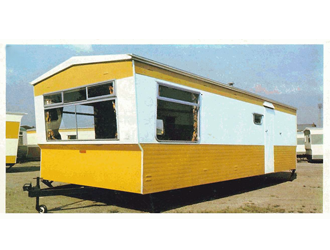 Why Choose a Pemberton?
Pemberton Design
At Pemberton Park & Leisure Homes, our utmost priority is to ensure your long-term satisfaction with your new home. To achieve this, our accomplished technical and design team leverages cutting-edge technology in their design guaranteeing that the homes we construct not only meet but surpass our customers' expectations.
With a wealth of experience, our team incorporates the latest advancements in design and construction techniques, ensuring that our homes remain at the forefront of innovation. By continuously embracing technological advancements, we strive to deliver exceptional quality and functionality in every home we build. Your enduring enjoyment and fulfilment are of paramount importance to us at Pemberton Park & Leisure Homes.
What choices can I make?
Pemberton Options
Here at Pemberton, we understand that selecting the right elements for your home is crucial to ensuring long-term satisfaction. From choosing the type of cladding and the colour of external windows and doors to deciding on integrated appliances like a wine cooler, we offer expert guidance to our customers throughout the decision-making process.
By providing advice and insights into the various options available, we aim to assist our customers in making informed choices that align with their preferences and needs. Our goal is to ensure that the homes our customers select continue to bring them joy and meet their expectations for years to come.
Living or Holidaying?
BS3632 - Residential Specification
Pemberton Park & Leisure Homes holds the esteemed distinction of being the pioneering static home manufacturer to introduce the opportunity to upgrade to BS 3632 across their entire range. Our unwavering commitment to excellence has solidified our position as the foremost provider of single-unit holiday homes constructed to residential specification.
While numerous purchasers of holiday homes may hold the belief that a residential specification is unnecessary, they may be pleasantly surprised to discover the significant enhancements it brings to their overall holiday home ownership experience.
Get Your Home from A to B
Transporting Your Pemberton
Whether you are in the process of purchasing a holiday home on a leisure park, considering a residential park home, or exploring the option of acquiring a luxury lodge for your private land, Pemberton Park & Leisure Homes is well-equipped to provide valuable guidance regarding your transportation needs.
The scope of delivery and siting services provided extends beyond the borders of the UK and Ireland. Our extensive track record encompasses the successful supply of static homes to various destinations across Europe and beyond.
While many of our esteemed customers enjoy the amenities and surroundings of their selected leisure or residential park for the entirety of their static home's lifespan, Pemberton acknowledges that circumstances may arise necessitating the relocation of your static home. Should this be the case, it is imperative to entrust this task to a professional siting team.
Concerned about the future?
The Pemberton Warranty
When you become a Pemberton Owner, you can relax in your new Pemberton Home. Whether you have bought a Static Home, Luxury Lodge or Park Home, you can rest assured that you have a new static home warranty.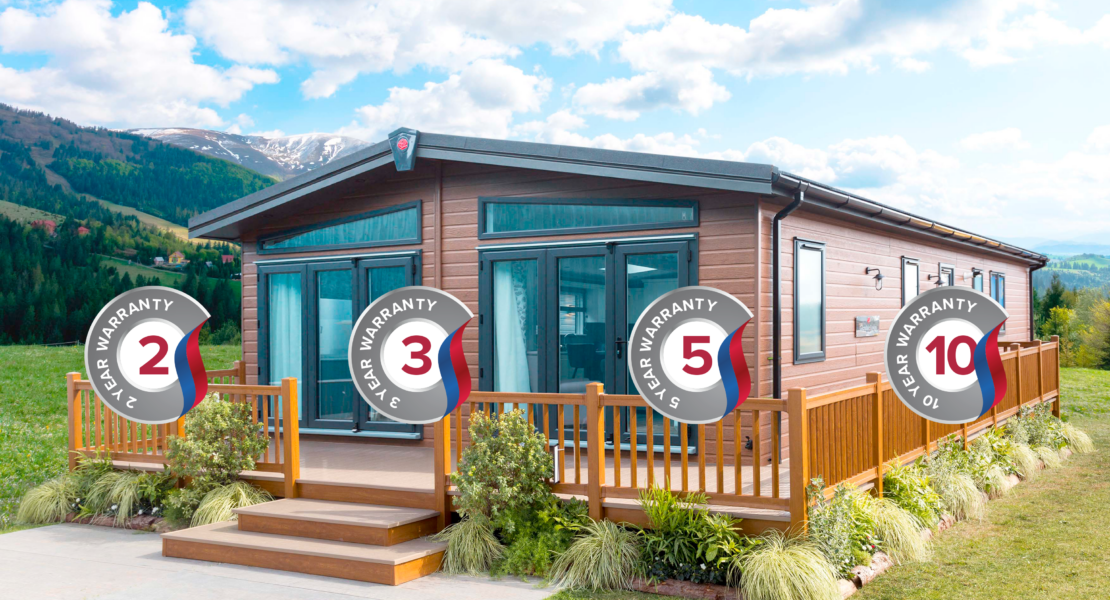 Ready to view in person?
View a Pemberton Home
Whilst we warmly welcome customers to visit our Pemberton Park & Leisure Home showground in Wigan, we understand that you may prefer to view our homes in a location closer to home.
To accommodate your needs, we have an extensive selection of holiday homes, luxury lodges, and park homes available for viewing on various holiday parks and residential parks throughout the UK & Ireland. Moreover, these static homes for sale are ready for immediate viewing, purchase, and occupation.
Whether you have already secured your park and plot, have a specific area in mind, or are considering purchasing for private land, our convenient homes to view tool is designed to assist you in locating your favourite Pemberton home.
What you said
Maureen Easton
29 December 2022
MY PEMBERTON MYSTIQUE IS NOW '''' 15 YEARS OLD ''''' AND STILL AS GOOD AS NEW.....NEVER HAD A SINGLE PROBLEM APART FROM A REPLACEMENT PART TO THE BOILER...''' love it '' Thank you = PEMBERTON,,,.
David Patchett
19 December 2022
I have owned a Pemberton Static caravan for 10 years. It is the best caravan I have ever had and dispite its age it is as good as new.
Ian Sinker
9 December 2022
We are the proud owners of a Pemberton Arrondale having previously owned a Pemberton Rivington. The quality of the build, finish and décor etc. is great and sets their models apart from other makers. f we were to upgrade again we would need a lot of persuading to move away from a Pemberton model.
Nigel Moll
9 December 2022
I bought a Pemberton Marlow this year and it's absolutely wonderful in every way. The accommodation is spacious, the layout brilliant and the quality of the fixtures and fittings superb. The master bedroom is everything you could ask for, the kitchen fully equipped and the lounge a perfect place to relax, whether it's watching the sunset through the patio doors or the TV in front of the fire. Add to that central heating, full insulation and a great bathroom and it's ideal in every way.
Neil Blackburn
8 December 2022
This year we replaced our eighteen year old Park Lane with a new 3 bed Marlow. The service and attention we received from Rose at Pemerton and Olan at Olan and Son was nothing short of superb. From planning the model we required through to delivery was top notch. As for the mobile itself, "you pay your money and you get what you get" - this is a wonderful holiday home and with the residential spec could easily be used throughout the year. The fittings and general construction remain as high as the original Park Lane we had. Thank you Olan & Rose
Sue Harvey
7 December 2022
Love our Pemberton Langton, a real home from home!