Residential Specification

What is BS3632:2015?

BS 3632:2015 Specification for Residential park homes and Residential Lodges is a British Standard introduced by the British Standards Institute, that specifies the minimum requirements for the design, construction, and performance of residential park homes and lodges.

BS 3632 aims to ensure that residential park homes provide comfortable and energy-efficient living environments, covering design and build aspects such as structural integrity, insulation, ventilation, fire safety, plumbing, electrical systems, and overall construction quality. It sets out specific criteria for features such as the thickness and performance of insulation materials, the strength and durability of the structure, and the efficiency and safety of heating and ventilation systems.

To be approved by the NCC, static home manufacturers must ensure that their residential park homes meet certain quality and safety standards.

The requirements outlined by BS 3632 encompass a comprehensive and technically intricate set of criteria. However, to simplify this, the following highlights some key advantages associated with constructing a residential specification home:

Increased wall, flooring and roof insulation
Double glazed windows
Central heating and improved ventilation systems
All A-rated appliances, including low energy (LED) lighting where applicable
Soundproofed walls
Larger spaces for ovens and refrigerators/freezers
More rigorous advice and warnings
Thermostatic controlled hot water supply
Insulation & Soundproofing
Results in homes that are warmer in winter and cooler in summer and quieter always.
The thermal performance of a residential specification home is quantified through the U-value, where lower values indicate superior performance. To adhere to the BS3632 standards, the insulation employed in such homes is typically 2 to 3 times thicker compared to that of a conventional EN1647 holiday home.
Additionally, holiday homes (EN1647) do not require any acoustic value to pass the regulations. The BS 3632 standard has a very high level of acoustic barrier required to pass (35dB), necessitating stringent laboratory testing to comply with the regulation.
While certain manufacturers may rely solely on insulation thickness, Pemberton has harnessed the proficiency of our technical team to conceive an inventive insulation system that not only surpasses the requisites of the BS3632 standard, but also enhances their soundproofing capabilities. When windows and doors are closed, you can genuinely isolate yourself from external noise, providing a tranquil living environment.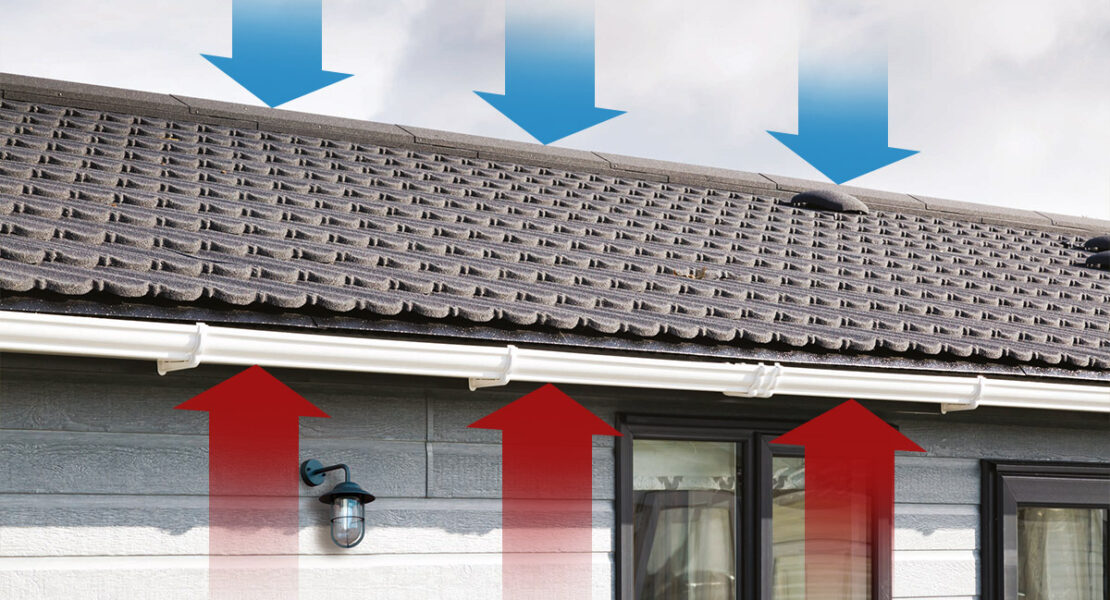 Heating & Ventilation
Results in a home wth enhanced heating and ventilation systems.
BS 3632 mandates the installation of energy-efficient heating and water systems that can achieve specified room temperatures. Additionally, the ventilation criteria specified by BS 3632 are designed to resemble those of traditional construction methods, aiming to enhance air quality and mitigate the risk of condensation-related issues.
Pemberton offers a range of heating system options to cater to diverse needs. This includes both LPG and natural gas-fuelled central heating systems, as well as all-electric heating systems. These alternatives provide flexibility to accommodate various scenarios and preferences.
Energy Efficiency
Results in a more economic and greener home.
The EN1647 standard for Holiday Homes does not include any provisions regarding the performance requirements of installed appliances. In contrast, the BS 3632 standard specifies that where possible, only appliances with an 'A' rating are to be utilised, ensuring energy-efficient operation.
Moreover, the standard requires the use of of LED lighting, which consumes approximately five times less electricity (measured in Watts), than the traditional lighting options often found in En1697 specification holiday homes.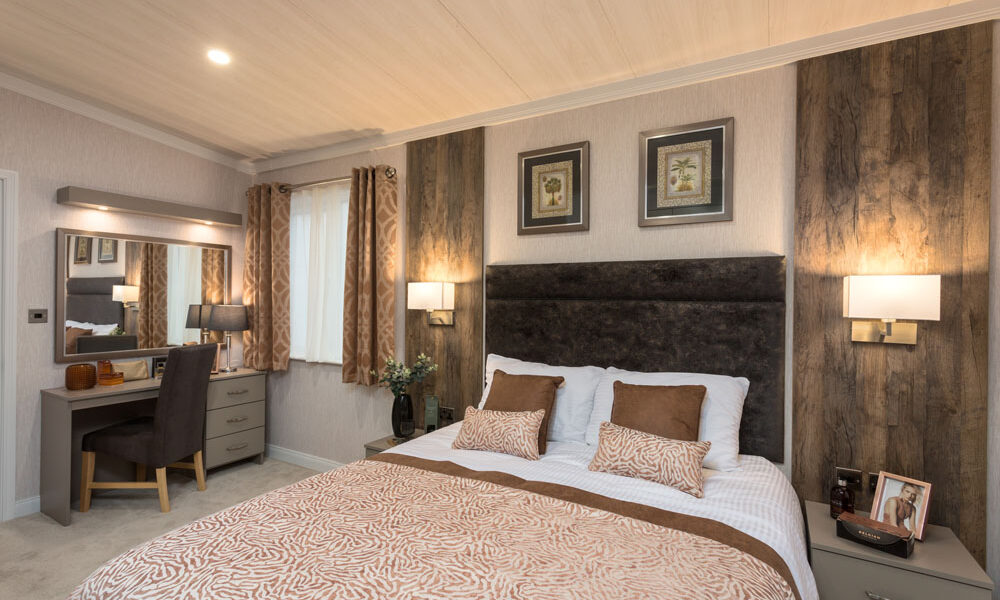 Windows & Doors
Results in a more regulated indoor temperature.
As a component of our Residential Standard upgrade, Pemberton Homes are equipped with state-of-the-art Low-E, Argon-gas filled double glazed windows and doors.
One of the primary significant benefits of low-E glass is its exceptional insulating capability, greatly enhancing the energy efficiency of your windows. Through the incorporation of a low-emissivity film, low-E glass exhibits superior insulative properties compared to standard uncoated glass.
In addition, Argon gas's higher viscosity inhibits molecular movement, resulting in reduced heat transfer and heat loss. Moreover, its denser and heavier nature serves as a preventive measure against condensation.
Consequently, these features ensure a considerable improvement in thermal performance, affording you a notably cooler environment in the summer and a warmer environment during the challenging winter months experienced in the British climate.
Please note that in some single units, the option to have windows in lieu of doors to the front elevation can be restricted by the requirements of BS3632. Our Sales Managers are more than happy to discuss the options available to you.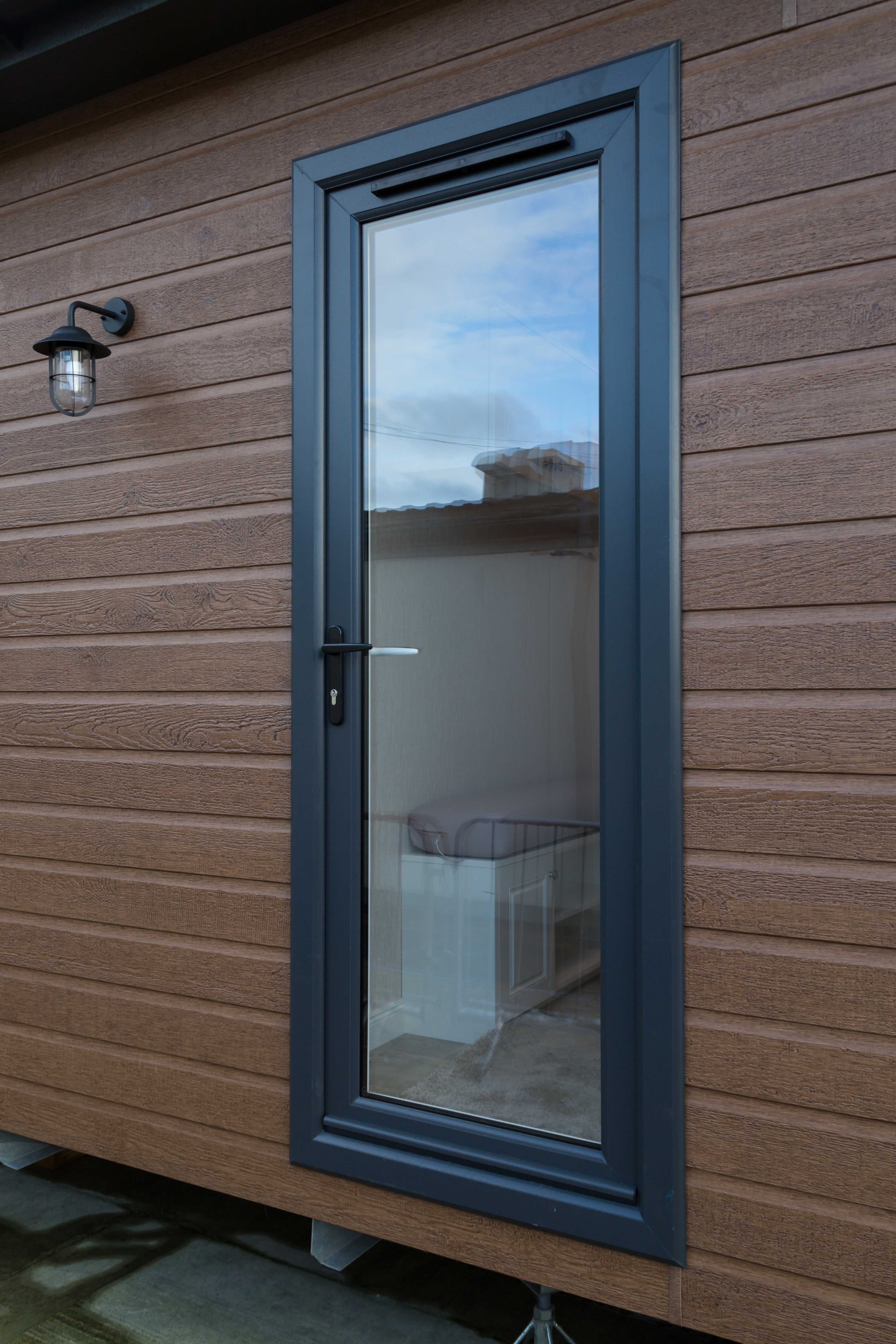 Pemberton FAQs
Your questions answered...
What is the residential upgrade?

Pemberton are the only  manufacturer to offer their customers the opportunity to upgrade any model in the range to residential specification BS3632:2015, thus enabling them to live in their desired home all year round. This standard defined by the British Standards Institute, was last updated in November 2015 (BS3632:2015), defines a far superior building standard relative to the EN1647 standard applied to holiday homes on holiday parks.

What type heating is used?

Pemberton uses Morco GB24 Condensing boiler A-rated heating.

What type of insulation is used in the floor?

A minimum of 65mm Insulation.

What type of insulation is used in the roof?

250mm Superglass Fibreglass.

What type of insulation is used in the wall?

100mm Thick Insulated Wall.

What type of lighting is used?

LED lighting.

What type of pipe lagging is used under the caravan?

15x25mm Armcell superior pipe insulation on all pipe work.

What type of windows are used?

Double glazed U-PVC with Low-E glass (U=value 1.6).
Read more
What you said
Maureen Easton
29 December 2022
MY PEMBERTON MYSTIQUE IS NOW '''' 15 YEARS OLD ''''' AND STILL AS GOOD AS NEW.....NEVER HAD A SINGLE PROBLEM APART FROM A REPLACEMENT PART TO THE BOILER...''' love it '' Thank you = PEMBERTON,,,.
David Patchett
19 December 2022
I have owned a Pemberton Static caravan for 10 years. It is the best caravan I have ever had and dispite its age it is as good as new.
Ian Sinker
9 December 2022
We are the proud owners of a Pemberton Arrondale having previously owned a Pemberton Rivington. The quality of the build, finish and décor etc. is great and sets their models apart from other makers. f we were to upgrade again we would need a lot of persuading to move away from a Pemberton model.
Nigel Moll
9 December 2022
I bought a Pemberton Marlow this year and it's absolutely wonderful in every way. The accommodation is spacious, the layout brilliant and the quality of the fixtures and fittings superb. The master bedroom is everything you could ask for, the kitchen fully equipped and the lounge a perfect place to relax, whether it's watching the sunset through the patio doors or the TV in front of the fire. Add to that central heating, full insulation and a great bathroom and it's ideal in every way.
Neil Blackburn
8 December 2022
This year we replaced our eighteen year old Park Lane with a new 3 bed Marlow. The service and attention we received from Rose at Pemerton and Olan at Olan and Son was nothing short of superb. From planning the model we required through to delivery was top notch. As for the mobile itself, "you pay your money and you get what you get" - this is a wonderful holiday home and with the residential spec could easily be used throughout the year. The fittings and general construction remain as high as the original Park Lane we had. Thank you Olan & Rose
Sue Harvey
7 December 2022
Love our Pemberton Langton, a real home from home!